Digital Construction Week returns for 2023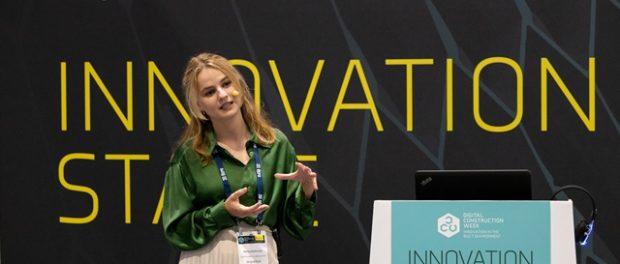 Digital Construction Week, the UK's leading event for the digital construction community, has opened visitor registration for 2023.
Hosted across two days on 17-18 May 2023 at ExCeL London, Digital Construction Week (DCW) is set to return for its best year yet. The show offers insight and inspiration to help built environment professionals design, build and operate better.
Visitors will meet over 150 big-name brands and cutting-edge start-ups showcasing the latest tech, tools and solutions for digital construction. Plus, they'll hear from the industry's brightest minds and get up to speed with key trends in the free-to-attend education programme featuring 300+ expert speakers.
Event Director and Co-Founder of DCW, Ollie Hughes, says "We're excited to be planning a stand-out event for 2023, that offers even more opportunities for the industry to connect, collaborate and innovate. DCW is THE place to learn about the transformative technologies driving change and improving outcomes across the built environment. With free registration now open, we can't wait to welcome our visitors on 17-18 May."
Discover the innovations changing how our world is built
The exhibition at DCW will showcase the innovative products that are revolutionising the built environment. Emerging technologies and solutions will be on display, including digital twins, augmented reality, information management, automation and AI, DfMA, robotics and more.
Visitors will discover how these solutions can help them be more efficient, collaborative, connected, sustainable and profitable.
An array of inspiring brands have been confirmed to exhibit at the eighth edition of DCW. These include Autodesk, Bluebeam, Causeway Technologies, Cintoo, Glider, HP, Kier Construction, Mission Room, MSite, Paperless Construction, PERI, Procore, Sir Robert McAlpine, Strata, thinkproject, TimelapseLAB, Willow, Xinaps, YardLink, and many more!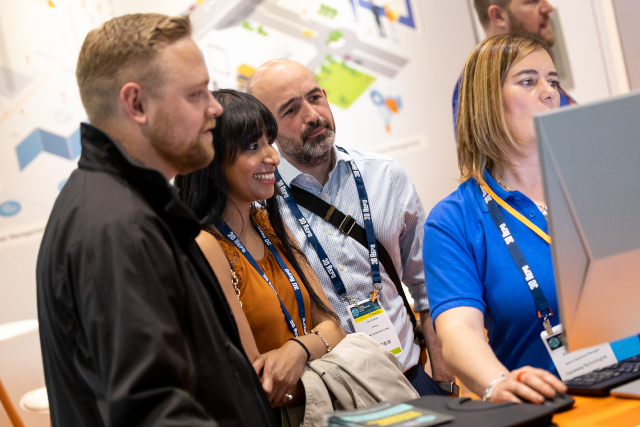 Learn and get inspired in the education programme
It's not just in the central exhibition where the latest industry innovation will be in the spotlight. The event also features a CPD-accredited programme packed with 160+ hours of free-to-attend content delivered by 300+ expert speakers from across the built environment.
Visitors will be spoilt for choice at this year's show, with nine theatres focused on some of the key areas shaping digital construction. These include information management, asset management, geospatial, visualisation, digital transformation, Net Zero and more.
The theatres are home to high profile presenters and curated panel discussions covering the industry's most pressing issues. Last year, the programme included speakers from Bryden Wood, Construction Innovation Hub, the Government & Industry Interoperability Group (GIIG), Mace, Skanksa, The Red Sea Development Company (TRSDC), and Turner & Townsend.
Other big names who shared their ideas at the 2022 show included Bella Nguyen, PhD, Sustainability Program Manager for Amazon Transportation Services; Dale Sinclair, Director, Head of Digital Innovation at WSP; and Alison Watson MBE, Founder and Chief Executive at Class Of Your Own Limited.
Attendees can expect to be inspired and informed by a wide range of talks and panels, exploring new ideas and actionable insights. The full programme will be announced in the spring.
You have the chance to join the line-up
Would you like to share your story on stage at DCW this year? The team behind the show are currently accepting speaker applications.
Whether you're working at the cutting-edge of innovation in the built environment and have knowledge to share or are just starting out in the field and can help others in the same position, there's a place for you in the programme.
Further information, guidance, and the application form can be found on the website here: https://go.pardot.com/e/465882/speaking-at-dcw-/3jsjbbj/6047367177?h=c5fNnBIkMOELZnD_pr82I2mY1mP73nk_bwBqZHmN7wA. The deadline for applications is Friday 17 February.
Don't just take our word for it
Kris Atkinson, AEC Specialist at Matterport, describes DCW as being "a staple event for the AEC industries in the UK. There is so much experience, knowledge, and technology at the show – if you're not here, you're not advancing."
David Philp, Chief Value Officer at Cohesive and host of 'Digital Transformation brought to you by Construction Innovation Hub', described DCW 2022 as 'the best yet' commenting "[there was] incredible energy on the floor and a real sense of enabling purposeful change. It is an important week for the industry, allowing diverse and focused collaboration across many built environment actors and organisations.
"For me it was an opportunity to share our story on digital transformation and provide learning for others. Overall DCW22 was learn, share, connect and make change happen."
Also impressed with last year's event, Vicki Reynolds, Chief Technology Officer for i3PT, panellist and podcast guest, said "the agenda for the Main Stage was especially thought provoking, and the calibre of speakers was high. Every member of our team has fed back that they learned something new over the two-day show."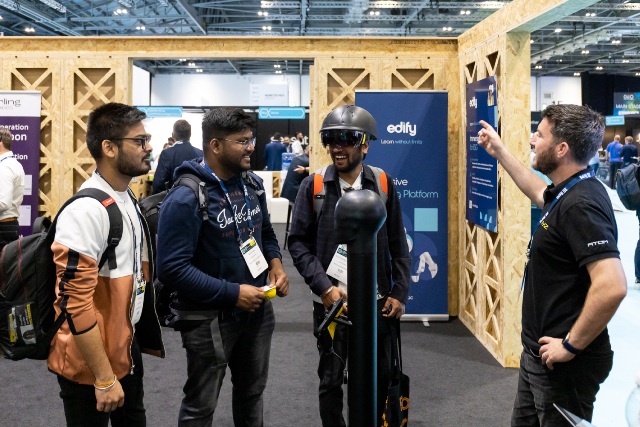 Register now for DCW 2023
Digital Construction Week takes place at ExCeL London from 17-18 May 2023. To register for a free trade ticket, please visit: https://go.pardot.com/e/465882/eek23-aspx-TrackingCode-DCW300/3jsjbbm/6047367177?h=c5fNnBIkMOELZnD_pr82I2mY1mP73nk_bwBqZHmN7wA.
To keep in the loop with show updates, please visit https://go.pardot.com/e/465882/2023-02-03/3jsjbb4/6047367177?h=c5fNnBIkMOELZnD_pr82I2mY1mP73nk_bwBqZHmN7wA or follow us on social media.
Twitter: https://go.pardot.com/e/465882/DigiConWeek/3jsjbb7/6047367177?h=c5fNnBIkMOELZnD_pr82I2mY1mP73nk_bwBqZHmN7wA
LinkedIn: https://go.pardot.com/e/465882/any-digital-construction-week-/3jsjbbb/6047367177?h=c5fNnBIkMOELZnD_pr82I2mY1mP73nk_bwBqZHmN7wA