Construction Product Manufacturers Given Clear Blueprint for the Future at NBS Industry Summit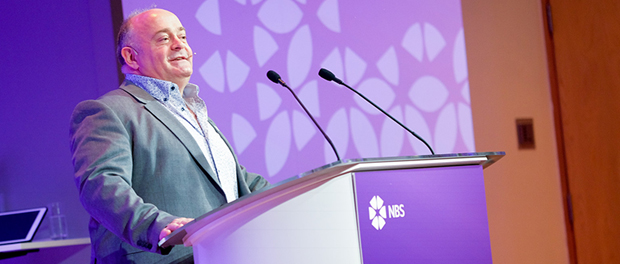 Dame Judith Hackitt expressed frustration with construction product manufacturers, saying "product testing, marketing, labelling and approval processes are flawed, unreliable and behind the times".
Her keynote speech explored how the construction supply chain must change to take maximum advantage of digital technology. It should rely on standardised systems, provide data and performance accreditation, and support enhanced collaboration and data sharing.
NBS previewed NBS Source, a digital platform that embeds standardised construction product information in the places specifiers need, across the project timeline. This is due to launch later in 2020.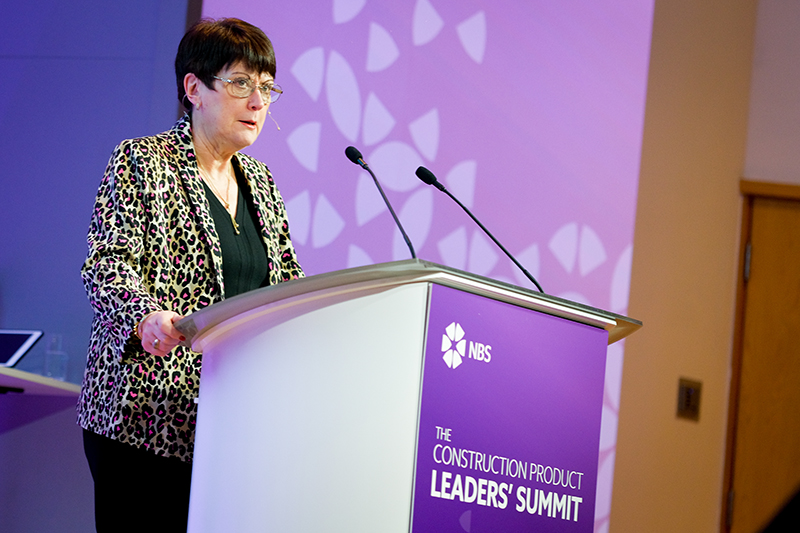 Birmingham: Today, at the NBS Construction Product Leaders' Summit, the focus was firmly on how digital construction information can revolutionise the sector by boosting building safety and improving overall quality. Dame Judith Hackitt, Chair of the Transition Board to establish the new Building Safety Regulator, sounded a clarion call to the industry, making it clear construction materials manufacturers must improve their standards, processes and digital toolkit. She said, "Product testing, marketing, labelling and approval processes are flawed, unreliable and behind the times."
Robust regulation
Once again, Hackitt expressed her frustration with the lack of progress since the Grenfell Fire and underlined that forthcoming regulation would be robust and lead to a radical change in culture and processes. As a result, it will directly impact the construction product materials supply chain. Manufacturers will have to provide data and performance accreditation, use standardised systems and take a more collaborative approach, including adopting a transparent attitude to data sharing. Digital will be the norm, so the sector can expect to see less substitution, and 'value engineering' will move from being about cost reduction to focus on quality. Product stewardship will lie at the heart of this new approach.
Hackitt concluded: "This is a once in a generation opportunity to leave the race to the bottom behind and change industry practice for good."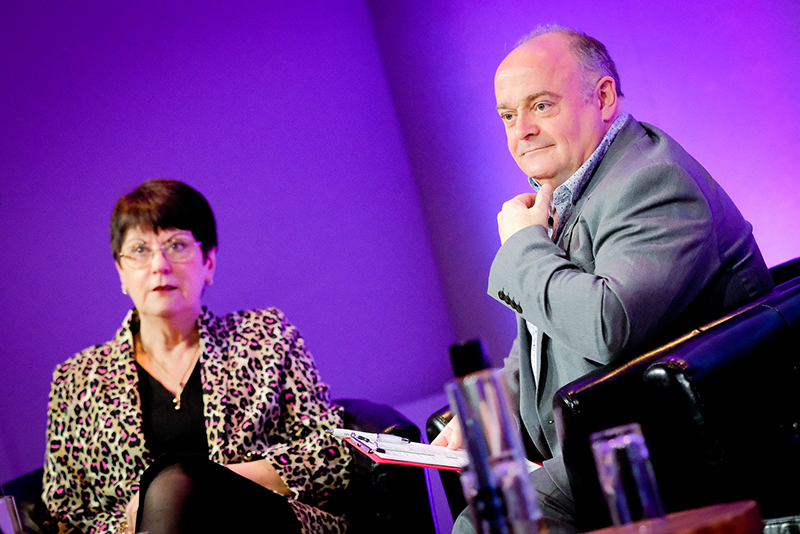 Richard Waterhouse, CEO, NBS, said "It is clear manufacturers, specifiers and construction firms must act now and get their houses in order, otherwise they will not be able to do business. Very soon, digital will be as essential to a build as bricks and mortar are today."
He added, "Digital drives up standards, reduces mistakes and saves costs. Information is key at every step of the way and this starts with the materials manufacturers and their product information. There's a move to consistency and a more structured approach, and manufacturers must seize this opportunity. That way, specifiers can make better decisions based on up-to-date, verifiable product information."
In conclusion, Waterhouse added, "Let's take this opportunity to build a safer construction industry."
Sam Stacey, Challenge Director, UK Research & Innovation (UKRI) said "Construction is an essential pillar of the economy. Right now is the time to fundamentally improve what we build and the way we build it. Digital is key,
especially as the sector has been trapped in low innovation and low productivity. BIM has helped on the innovation journey, however, the opportunity is there to do much more."
John Carpenter, Associate, at architectural practice Allies and Morrison. John is a key member of the practice's technical team, who focus on the challenging role of drawings and specification combined with the practical realities of construction on site.
 "Specifiers require highly accurate product descriptions using the mostrelevant and latest industry standards. We need to be able to compare similar products, and thus product information has to be clear. Are we comparing apples with apples or apples with oranges?  All too often the product information is unclear and performance data ambiguous."
 He adds, "This is unnecessary, taking up a huge amount of our time while we try to work out if a product is genuinely compatible and if meets the specification brief. It's all too easy to see how this can lead to mistakes."
NBS Source
NBS previewed NBS Source which goes live in Q2 2020. This is a digital platform embedding standardised construction product information, using data from thousands of manufacturers, in the places specifiers need, across the project timeline.
NBS Source will help the construction industry make better-informed product decisions, and give manufacturers a highly targeted route to market for their products, helping them grow as well as comply. This will ensure manufacturers meet the drive for high-quality digital product data, and support specifiers in making the right choices for their projects.
Due to the underpinning technology, NBS Source will enable manufacturers more efficiently manage product information, thus overcoming data challenges, via bulk uploads and offering enhanced self-service data management tools. NBS Source will also provide a digital platform for better connecting specifiers and manufacturers whereby they can communicate directly on specifications, providing the product information support specifiers are asking for.
Robin Cordy, Marketing Director, NBS said "At NBS we know that construction will be revolutionised by two key things, increased connectivity and better quality data. As we heard from Dame Judith Hackitt, the forthcoming government legislation will require construction information to be standardised and products to be independently tested. This requirement will help answer fundamental challenges faced by the sector, one of which is that the construction industry needs better information on which to base product decisions. NBS Source will provide specifiers with accurate construction product information from thousands of manufacturers in a standardised format." 
Other keynote speakers included Blockchain and change expert Jonathan Macdonald, along with Bank of England monetary policy committee member Michael Saunders, who discussed the latest economic projections and the outlook for interest rates. Further contributions were heard from the industry including John Carpenter, Associate at Allies and Morrison, Graham Brierley, Head of Digital Engineering, Laing O'Rourke and Fiona Fletcher-Smith, Group Development and Sales, L&Q Group.
To find out more about NBS visit www.theNBS.com