Congrid shortlisted for two construction industry awards in the UK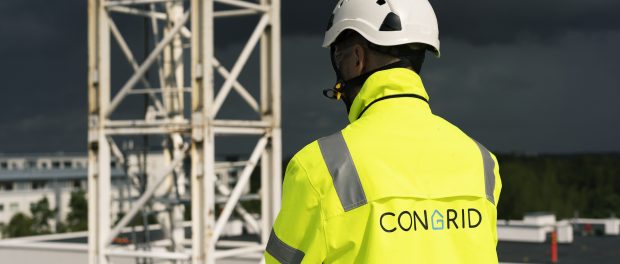 The Finnish construction software company Congrid has received wonderful news: it has been shortlisted for two major construction industry awards in the UK.
In the first, the Building Innovation Awards in Manchester on 23rd of October, Congrid is a finalist in the Best Technology Partner category. The awards promote the UK construction industry, highlighting successes and new perspectives on how to develop the sector further. Construction industry pioneers embracing digital transformation in the industry were shortlisted.
The other event, the London Construction Awards, is held on 27th of November and has become established as London's leading construction awards event. The awards recognise innovations which promote London's construction industry. Congrid is competing in the Construction Software of the Year Award category.
In both award events, the judges are UK construction industry professionals, organisations and associations with in-depth knowledge of the industry's development and growth potential.
The construction industry is a key sector in the UK, generating up to GBP 110 billion a year. The country is investing heavily in the digital transformation of the construction industry, creating continuous growth in the role of technology and new business models involving digital technology. An increasing number of actors view digitalisation as a major opportunity.
Timo Makkonen, CEO of Congrid, finds it important that the company is involved in promoting Finnish construction industry expertise abroad.
"We have actively networked with industry professionals in the past year, participating in a number of events in Finland and abroad. We are honoured to be exporting Finnish quality and safety expertise around the world."
Congrid was founded in 2013 by a team of construction site managers who had become frustrated with the use of pen, paper and Excel-files to control the quality and safety of construction sites. Congrid's cloud-based software offers users one platform to handle quality and safety management on any construction project, reducing quality costs, improving safety and maximising site productivity. Customers include major developers, construction firms, contractors and subcontractors in the Nordic region. www.congrid.com.