Climate change is likely to trigger higher invasiveness in Europe during the next decades. More businesses will need specialist control services.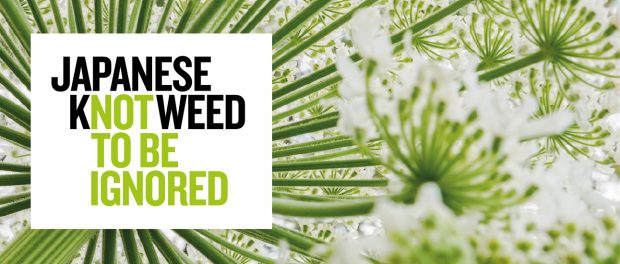 Don't let nature put your construction on hold.
We are evolving to create new and alternative solutions to controlling invasive weeds that are better for the environment, and for your business. We provide specialist control services for; Invasive Native and Non-Native Weeds (INNS), aquatic weeds, invasive species, amenity weed management, and removal of asbestos contaminated soils. We think laterally and economically, with an alternative method approach that limits the use of chemical treatments where necessary.Better for you, better for the environment.
KEEPING CONSTRUCTION MOVING
A site survey enables us to recommend the right option for you. As an accredited contractor, we have expert CSJK qualified surveyors who will identify and record visible signs of any invasive weed or species.
We can then recommend the best treatment option for your site, with careful consideration of the environment, the type of spread, change of land use and any site requirements, all of which will be outlined in a Treatment Programme.
Our works may involve sustainable waste management or, as a last resort, waste removal from site to a landfill licenced to receive knotweed soils. We will always leave your site clean and with minimal disturbance to the environment and its inhabitants.
LAND REMEDIATION RELIEF (LRR)
You may have projects either during the past 3 years or current that are eligible for this valuable tax relief. To find out more download our fact sheet HERE or get in touch contact@knotweed.co.uk.
Phone: 0333 2414 413