Casey to build new £3.2 Million North Manchester General Hospital extension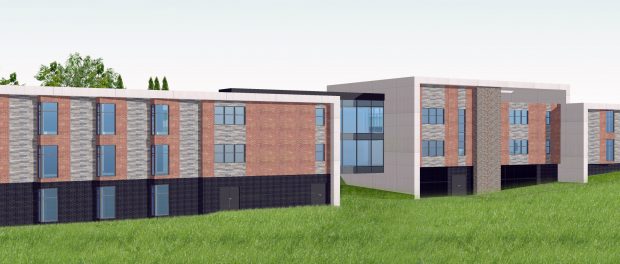 Casey, the family owned construction, development and property firm, has been appointed by Pennine Acute Hospitals NHS Trust to build a £3.2 million extension at North Manchester General Hospital.
The new intermediate care facility will provide a further 16 beds for the busy hospital as part of its continued investment programme.  The striking three storey building was designed by architects, Lewis and Hickey and connects to the main hospital.  Work will start on site immediately and is due to be completed by January 2020.
Matthew Sorrigan, Group BD Director at Casey, comments: "We are delighted to have secured this new instruction and are looking forward to working with the Trust to deliver a high quality project which meets the Trust's aspirations.  The health sector is an area we are focusing on expanding our construction business into and have a number of other opportunities we are currently progressing."
David Townsend, Senior Project Manager at North Manchester General Hospital says: "This facility will provide much needed additional intermediate care facilities at North Manchester General Hospital, thus improving the provision of services within the trust.  We are very much looking forward to working with Casey on this project."