British Gypsum Certified Plasterers complete ThistlePro® training day course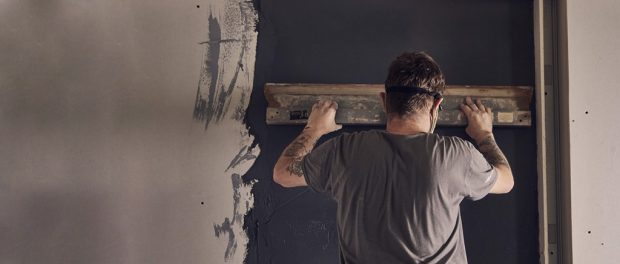 British Gypsum invited Certified Plasterers to learn more about the ThistlePro® range.
A group of Certified Plasterers recently attended the ThistlePro® Finish Coat Performance Plasters training course at British Gypsum's Kirkby Thore and East Leake technical academies.
This practical one-day course is aimed at experienced plasterers who want to learn how to apply the range of ThistlePro finish coat performance plasters.
This range of high-performance plasters uses the most advanced technology, making it the most hard-working range of finish-coat plasters on the market. Designed to offer more choice when it comes to plaster, ThistlePro® finish coat performance plasters provide an opportunity to add an extra dimension to plastering, giving either the plasterer or end user extra benefits compared to standard plaster such as better indoor air quality, a more durable finish, or the ability to create an interactive space with magnetic plaster.
The course relates to plastering across all industry sectors and provides a great opportunity to not only improve knowledge, skill and professional experience but give installers the chance to stand out amongst those within the industry and work on higher value projects.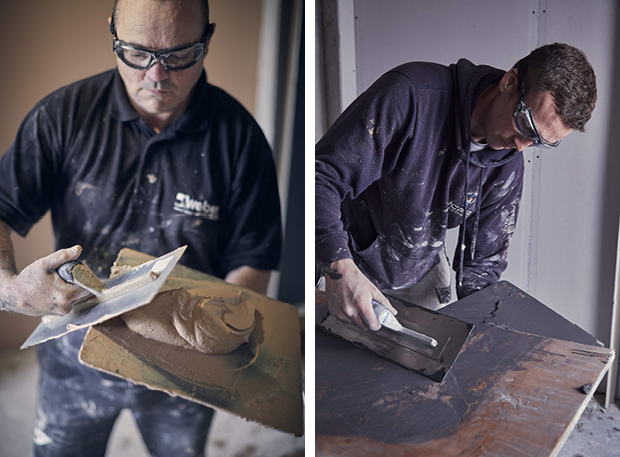 Paul Lancaster was one of the Certified Plasterers on the course. Keen to perfect his plastering skills as well as keep up to date with all the latest products and techniques, the owner of PL Plastering didn't hesitate to sign up. He said, "When working on properties, you want to make sure you're on top of your game, so it's good to keep your eye in, listen and learn all the different tips and how it's done by the book."
Stephen Bowness, a self-employed builder and owner of Bowness Builders, also took part in the course. To him "this course could be the difference between getting work and not getting work as it can really make you stand out amongst others in this industry."
Other participants, such as Bradleigh Hancock, Plasterer and sole trader at Marsden Plastering Services, and James Crawford, Plasterer and Director at JCPR Construction Ltd, were also interested in learning more about the ThistlePro range, its application and working characteristics.
The course's hands-on approach allowed the Certified Plasters to go straight into practical work. This included correctly mixing and applying each of the plasters, trowelling, cleaning tools and learning about the right use of primers. The course mostly focused on understanding the application of ThistlePro UniFinish, ThistlePro Magnetic, ThistlePro DuraFinish and ThistlePro PureFinish, as well as developing the skills to obtain a high-quality surface finish for this specialist range of plasters.
At the end of the day, each attendee was able to apply each of the ThistlePro plasters correctly and felt confident upselling them to customers.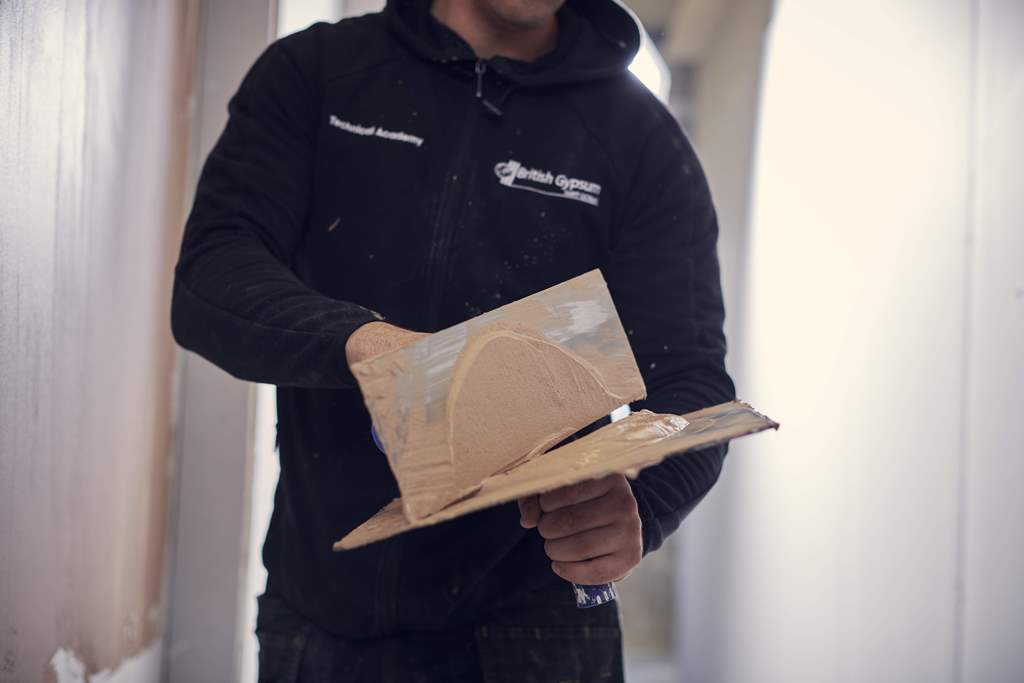 Bradleigh, who wasn't familiar with the ThistlePro range, commented that "It's a brilliant plaster range to use." He was especially impressed by the ThistlePro Magnetic plaster, which attracts magnets, as well as the ACTIVair® technology used in the ThistlePro PureFinish plaster.
"They all have a time and place to excel" adds James. "ThistlePro PureFinish plaster achieves cleaner air by removing harmful formaldehyde VOCs. ThistlePro DuraFinish is ideal for hall stairs or any other high traffic area as it's 60% stronger, and, if combined with Gyproc® Habito boards, it increases the strength and performance massively."
Paul, who has used British Gypsum's products before, agrees as he believes the range is an all-around winner. "Each product mixes up a lot smoother and easier," he says. "They are also nicer to apply than any other plasters on the market as you get a much more superior finish."
The Certified Plasterers also mentioned that they appreciated the quality of the information taught during the course, especially the tips and tricks given and the opportunity to network with other Certified Plasterers. They all felt they now have a more in-depth knowledge of British Gypsum's products and can better upsell it to customers too. Stephen commented, "As a builder and plasterer, I should avoid making mistakes. Now, having learnt more on how to achieve a top quality finish, I am sure I can do an even better job."
To find out more about the ThistlePro Finish Coat Performance Plasters course, please visit britishgypsum.arlo.co/w/courses/22-thistlepro-finish-coat-performance-plasters.
To find out more about the ThistlePro plaster range, please visit british-gypsum.com/specification/our-products/thistle-plasters.