Brent's tallest building approved as mixed-use scheme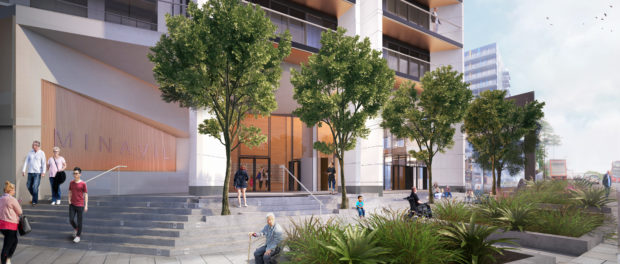 Colliers International's London Planning team has secured a resolution to grant planning permission for the redevelopment of Minavil House, Alperton, in the London Borough of Brent. At 110m tall, this residential-led mixed-use tower is set to become the central landmark for the Mayor of London's Alperton Housing Zone.
Working on behalf of regeneration developers, R55 Group, Colliers International secured permission for the proposal which accommodates new homes, office, café and supermarket space across 27 floors. The scheme includes 251 new homes of which a minimum 92% will be affordable and will create some 118 new Full Time Equivalent jobs in leisure, office and retail. It represents and an investment equivalent to £150m through construction alone to the local economy.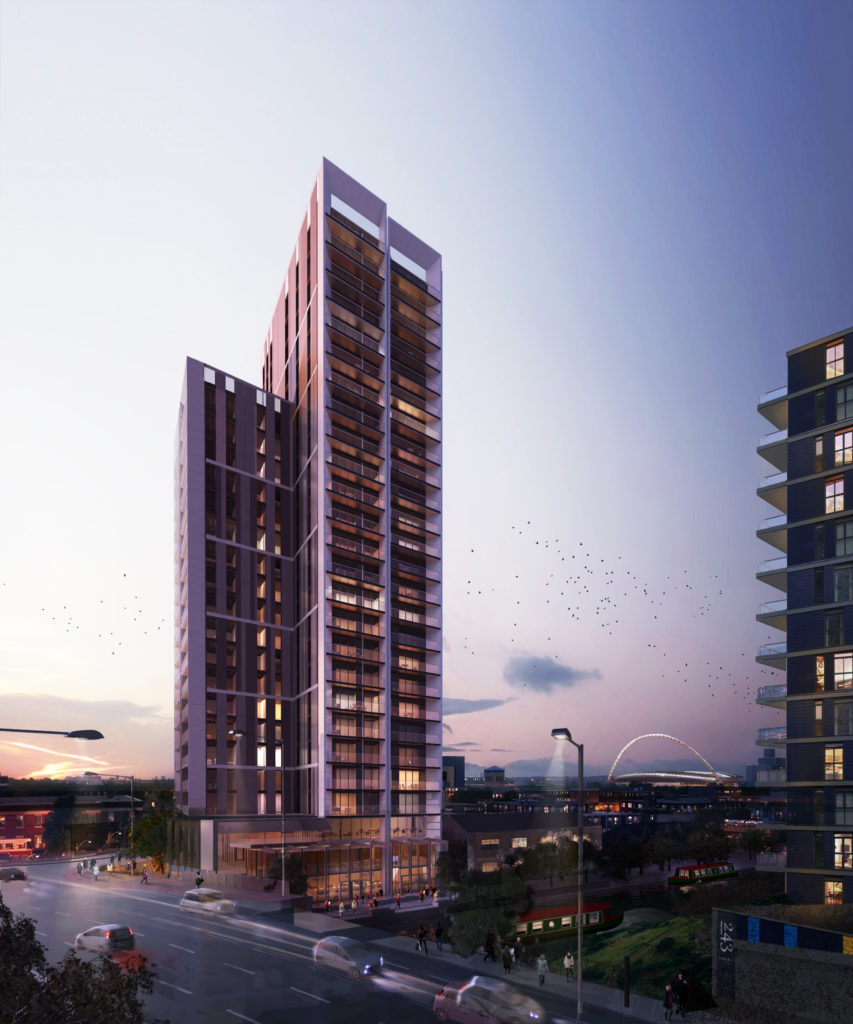 The scheme has already been referred to by the Greater London Authority as an exemplar development and shortlisted for Regeneration Project of the Year at the London Construction Awards.
Peter Mahoney, CEO of R55 Group, said:
"We're delighted that the Borough has resolved to grant permission for the redevelopment of Minavil House, at the heart of the Alperton Housing Zone. Our firm specialises in regeneration, unlocking complex sites and facilitating the delivery of exemplar developments. This scheme is no different and construction is due commence in November 2017. We're looking forward to achieving similarly exceptional results, with the same insight and expertise, on other sites in the Borough and elsewhere."
Jonathan Manns, Director of Planning at Colliers International, said:
"Whilst claiming the mantle of 'tallest building in Brent', this is more than simply another London tower. The proposal symbolises what can be achieved through a pragmatic and constructive approach to constrained sites. Despite accommodating a supermarket, café, office space and new homes on a site of only 0.47ha, it gives space back to pedestrians and creates access to the Grand Union Canal. It illustrates the art of the possible and establishes a new standard for high-density development."
Nick Francis, Director of FAL Architects, said:
"Alperton has been overlooked and neglected despite enjoying huge potential. Achieving exemplary design has been key from the outset with the quality of accommodation, both internally and externally, essential to the building's success. We're confident that, in conjunction with public realm enhancements to create a "sense of place", this development will play an important role in branding the area as one in which to live, work and play for generations to come."