Balfour Beatty joint venture awarded HK$4.75 billion (c. £490 million) manufacturing facility contract in Hong Kong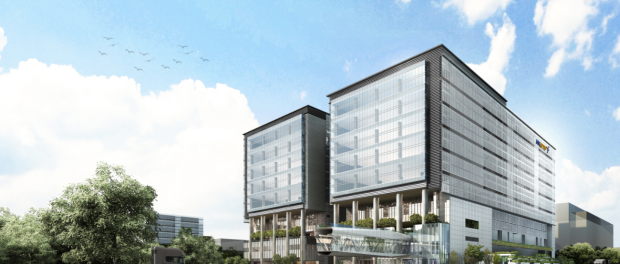 Balfour Beatty has announced that its 50:50 joint venture, Gammon Construction, has been awarded a HK$4.75 billion (c. £490 million) contract to deliver an Advanced Manufacturing Centre (AMC) on behalf of the Hong Kong Science & Technology Parks Corporation.  
The contract will see Gammon deliver the 108,000m² AMC facility, including a seawater district cooling system. This system, which will be used to cool the entire AMC building, is a cost-effective and environmental friendly solution for building cooling. The works will include all mechanical, electrical and plumbing services, the building façade and a significant amount of steelworks.
To ensure the project's safe and efficient delivery, Gammon will deploy a wide range of innovative technologies and methods including BIM, modularisation and off-site manufacturing techniques to improve safety and quality and contribute to a significant reduction in the duration of the works programme.
Thomas Ho, Chief Executive of Gammon, said: "This impressive and complex facility for one of Gammon's long-term customers is designed to meet the increasing need for high-end on demand manufacturing in the region. This latest success is testament to our proven experience in constructing complex buildings and our market leading engineering and technical capability."
Early works commenced in Summer 2019 with completion expected in 2021. At construction peak, the project will employ a workforce of around 1,800.