Architects combine tradition with state-of-the-art facilities at £5.4 million Academy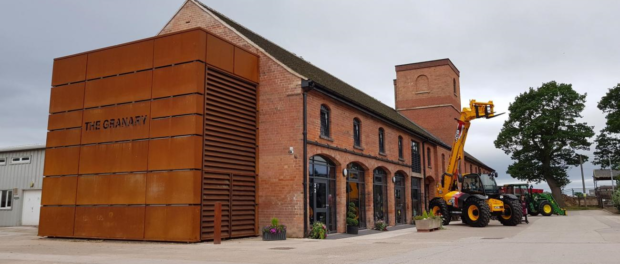 South Staffordshire College's AgriSTEM Academy, designed by leading architecture practice maber, has been completed. Combining a traditional brick-built Granary building with state-of-the-art new facilities, it is now ready for its first intake of students in September.
The academy aims to address the future of UK farming with innovative training for the agri-tech industry as well as training people for work in other advanced manufacturing and engineering industries.
The £5.4m Academy at South Staffordshire College's 180-hectare Rodbaston campus will offer a new range of diplomas, apprenticeships and traineeships in engineering subjects including land-based technology, agricultural and motorsport.
David Brooks, the project lead from maber architects, commented: "This was the third phase of development at the Rodbaston campus, and was special because it involved the conversion of a landmark old granary building with water tower that sits at the heart of the site."
The granary now houses a construction vehicle simulator, adjacent to a mechatronics lab that has been designed in the double-height space. A small production line will move test objects around so students can learn how to programme the computers that control the machine. This prepares students for high-tech working environments such as those at Jaguar Land Rover and local companies in the food manufacturing environment.
"The traditional building blends seamlessly with the new facilities, and contrasts with the state-of-the-art teaching equipment inside," added David Brooks.
Graham Morley, Chief Executive Principal of South Staffordshire College, said: "The unique combination of facilities and expertise on offer at AgriSTEM will place us at the forefront of the national skills agenda. We will play a vital role in addressing the nation's food security challenges, tackling the economic cliff-edge facing agriculture, and enabling students to successfully pursue a career in the agri-tech or AME industries."
The AgriSTEM Academy was funded by the Government's Local Growth Fund through Stoke-on-Trent and Staffordshire Local Enterprise Partnership.