An award that celebrates and royally recognises outstanding training in the construction industry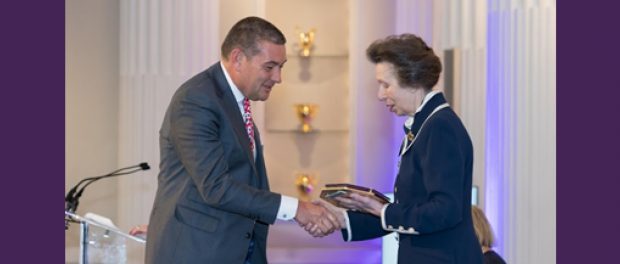 Many businesses are now looking for external recognition to stand out in a competitive marketplace. Achieving a notable award is a great way to do this. It can be difficult to decide which award to apply for, however, as there are many things to consider. Will your organisation be eligible? How is the award viewed across your industry? What cost implications are there? How much time does it take to apply and will you receive any support with the process? What does the award actually prove?
A free, prestigious Award with royal recognition
The Princess Royal Training Awards offer something a bit different from other award programmes.
The Awards celebrate employers committed to training, learning and development who can demonstrate exceptional impact on their business. Commendably, as the Awards are a standard of excellence, organisations don't have to compete against one another. They simply need to show that they are meeting the Awards' criteria through their training programmes.
"Many employers are making positive contributions to our wider communities and economies by up-skilling and empowering their employees. The Princess Royal Training Awards provide a platform for such employers, giving them the accolade they deserve."

– City & Guilds President, HRH The Princess Royal
The Awards are free to enter from start to finish and recipients are not only celebrated at a high-profile ceremony but are also invited to join an active Alumni network of 600+ members who all believe in the power of investing in learning and development. Any unsuccessful applicants receive detailed feedback which can be used both to develop their training programme and apply again in a future year.
Who can apply?
The Awards are open to any private, public or not-for-profit organisation operating in the UK and Ireland regardless of size or sector. Whether training to tackle skills shortages in the sector, investing in graduates to reduce staff turnover, developing programmes to nurture traditional skills and deliver exceptional quality, or harnessing learning and development to create a culture of inclusivity and support, the Awards are open to all.
Previous Awards recipients include global multinationals such as IBM and GSK, well-known brands including Dermalogica, Greene King, JCB, Barclays and Santander, as well as charities and smaller organisations such as Light Foundations, The Donkey Sanctuary and Cox London.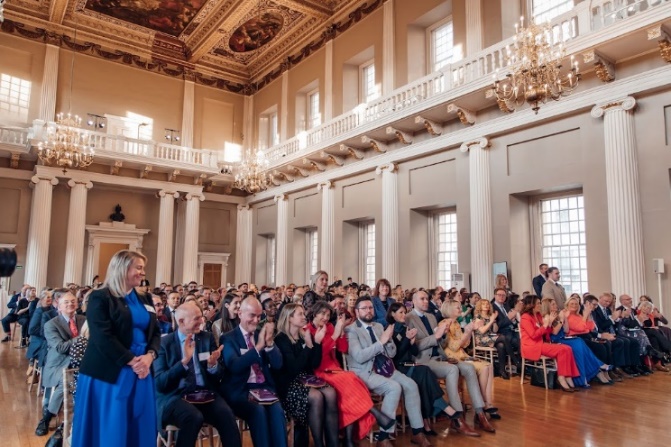 Have any organisations from the Construction industry been recognised?
Organisations large and small within the construction industry have achieved the standard required, with the awarded organisations seeing significant benefits as a result, as well as value being delivered to the wider industry through the sharing of best practice.
Among successful recipients, well-known distributors of construction materials Travis Perkins plc achieved an Award in 2022 for their outstanding Learn and Earn Apprenticeship Scheme (LEAP). The company's aim was to diversify a typically male-dominated and ageing workforce whilst also adopting modern construction methods and focusing on decarbonisation.
The introduction of a younger generation to the workforce has established innovation and new ways of thinking and working, and the business has become a trailblazer in the construction industry. As Director of Apprenticeships and Early Careers, Andy Rayner, stated:
"With the skills crisis we were facing, through the ageing workforce, we realised we were doing something that no one else was doing and it was working. People began asking us what we were doing, and we became a bit of a consultancy. It became a natural thing to start sharing it."
Attaining the Award has positively impacted the organisation, with Rayner explaining that their accomplishment has meant not only the recognition of individuals' hard work but also the achievement of "greater credibility when talking externally, outside of the organisation."

Leading infrastructure group Balfour Beatty also achieved an Award in 2019 for an inspiring programme that aimed to upskill its employees to enable them to deliver the commercial decisions needed for business success. The company applied to have the Award revalidated in 2022 for valuable developments made to the commercial training programme, including the introduction of virtual delivery, professional champions, a commercial buddy scheme and a quantity surveyor apprenticeship. A further 2,151 people have benefitted from the programme and impressive savings of £6.4m have been made through applying course knowledge to live projects.
Gelder Group construction company also sought revalidation for a remarkable apprenticeship programme which aims to employ people from the local area, particularly disaffected young people. The programme is achieving a notable 90% retention rate, and many apprentices go on to long-term employment at the company. The volunteer work of bricklaying apprentices on the programme was also vital in ensuring contracts were completed ahead of schedule during the Covid-19 lockdown. The company sees apprentices as its future staff, so it trains them thoroughly, accommodates their progression aims where it can and is rewarded with loyalty and strong retention rates.
Other Awards recipients in the construction industry have included Lee Marley Brickwork Ltd, for its innovative apprenticeship programme, Errigal construction company for the establishment of its own apprenticeship training academy and Cyfle Building Skills Ltd for its unique collaborative apprenticeship training model within construction which remains committed to the well-being and mental health of its apprentices. Walker Construction also commendably demonstrated a commitment to the mental health of employees and their families within their training, achieving an Award in 2019.
So there has been a wealth of dedication and investment in learning and development in the construction industry which has been recognised and celebrated through the Princess Royal Training Awards. If you are looking for a way to showcase your training and join this outstanding network of organisations, then this could be the perfect award for you.
Why should we apply?
As well as external recognition, attendance at a prestigious event and access to valuable networking opportunities through membership of the alumni, previous Award recipients have reported numerous additional benefits arising from the Awards. One recipient who achieved an Award in 2022, for example, explained that:
"It immediately attracted interest from overseas. We work with a lot of American clients and we export a lot of what we do around the world and people noticed it. It is a mark of excellence and I think people recognise that both in the UK and internationally".
Other reported benefits have included increased investment in training programmes, improved recruitment and retention, and incorporation of HR and Learning and Development into organisational strategy.
Applicants get lots of support throughout the application process. As well as virtual support workshops and 'tea and chat' sessions, the Princess Royal Training Awards team are on hand to offer assistance through 1-1 chats, web chat and email support. The final workshop is being held on 14 March 2023 at 1pm and all applicants are welcomed and encouraged to come along. Previous applicants have found the support invaluable:
"I would recommend joining as many workshops as you can as they are extremely useful. You hear other questions that people pose that you might not have considered yourselves and also get to speak to other people who have experienced submitting for the Awards and the different hurdles and issues that arose for them. It helps demystify it." 

– 2022 recipient.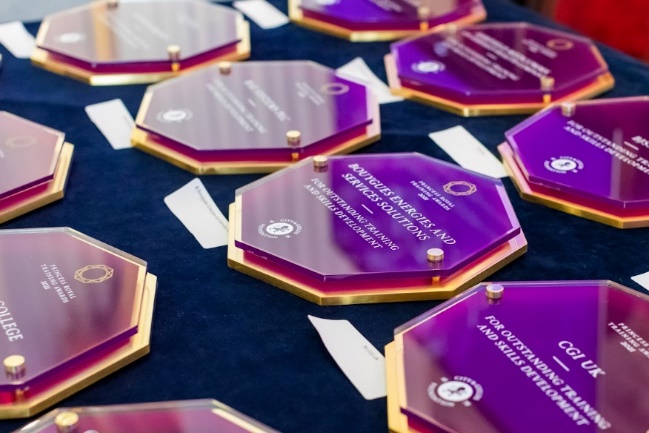 How do we get started?
The first stage of the application process is to register your interest. You can do that here: Register now
The Awards opened on 3 January 2023 and applications can be submitted until the deadline on 31 March 2023. Register your interest and you'll be sent a unique link for your application form, which you can fill in and submit online.
If you have any questions, you can get in touch with the Princess Royal Training Awards team at: info@princessroyaltrainingawards.com.