Amey lands major power wins and re-enters the telecoms market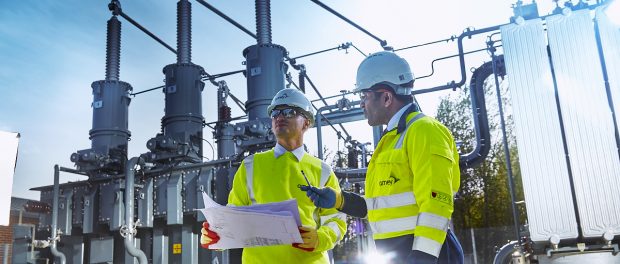 The leading services provider has announced several successes for their power business.
In a joint venture with GE Power's Grid Solutions business, Amey has been awarded a four-year extension to the existing Scottish and Southern Electricity Networks' (SSEN) 400kV framework for the civil and electrical design, build and commissioning of new 400kV, 275kV and 132kV substations in Scotland. This framework will help to reinforce SSEN's existing network to enable load related growth associated with various onshore and offshore renewable energy and subsea cable projects.
Amey recently announced a new construction contract to provide power for a part of the HS2 build, running up until March 2019. They will deliver the detailed design, installation and construction of two new temporary substations to power the tunnelling equipment used to support the build of the Chiltern Tunnel South Portal.
The company has also taken exciting new steps to re-enter the telecoms market working with Huawei to pilot a fibre to the home programme across the Midlands area. Both Amey and Huawei are keen to establish a long-term partnership supporting the fibre connectivity of homes across the UK.
On the recent successes Amey's Managing Director for Utilities, David McLoughlin said: "This is an exciting time for us as our power business has seen significant growth over the last few months. We're delighted to have secured these contracts, which are testament to the dedication and skills of our teams working across the business to ensure our customers stay connected."